New Delhi: Construction work of Lord Shriram's temple in Ayodhya has started and several pillars have also been erected as a verdict in the Babri demolition case is yet to be pronounced. Judge SK Yadav directed all the accused to be present one day before the verdict.
Advertisement

The six accused in the case include former deputy chief minister LK Advani, senior BJP leader Murli Manohar Jaishi, Kalyan Singh Vinay Katiyar and Uma Bharti, but Uma Bharti has already been admitted to hospital after contracting corona. Meanwhile, Uma Bharti has written a letter to BJP president J P Nadda in which she said she was ready to go to jail in the case but would not seek bail.
Uma Bharti Nadda written letter to be killed in the September 30 Lucknow sambhalavava decision of the special court for CBI, I LEGISLATION Vedas have the court believe the Lord in the Temple, and the judge therefore be God's blessing for my every decision of the Court.
Also Read: Bihar Elections 2020: BJP President's Amit Shah's team has quits as Bihar elections are announced
Uma Bharti said in proud partnership Ayodhya movement So it has always been said that even execution is allowed for Ayodhya. I don't know what the decision will be but I will not take bail on Ayodhya. Bail will tarnish the dignity of participation in the movement. In such a situation, whether you can keep me in the new team or not, it is a matter of pride and surprising discrepancy that the CBI suspected me of conspiring in the Ayodhya case in 2012. The decision that will be made on the humane court will be on my head.
Advertisement

Uma Bharti further wrote that you have known me for 20 years. Ideology and perseverance are the basis of my politics. I will also fight for the Ram temple and also for the Ram state. I have left no stone unturned in making Hindutva all inclusive. The class will be separated from the BJP and I will not leave any stone unturned. The BJP leader wrote that even when the party expelled me, I did not give up nationalism and these class worries. Ram Rajya is still pending I have a very long life left which I will apply for Ram Rajya.
In the end, he wrote, so I leave it to you to decide whether you want to take me in the team of office bearers or not. For me, God's grace and the support of the whole society is my strength. You can decide in my case with your eyes closed. Will always work on.
Latest News and updates, Follow and connect with us on Facebook, Twitter, and Linkedin
Advertisement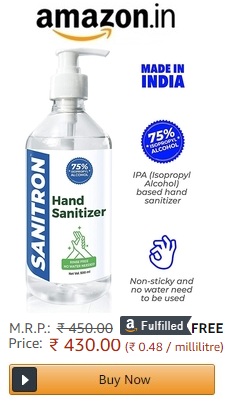 Get the latest updates directly on your mobile, save and send a message at +91-9899909957 on Whatsapp to start