New Delhi: Congress leaders Rahul Gandhi and Priyanka Gandhi, who were on their way to Hathras to meet the victim's family members on Thursday after an incident involving a woman in Hathras in Uttar Pradesh, were stopped and taken into custody by police this time. After the incident, Rahul Gandhi tweeted today that he would not be afraid of anyone in the world.
Advertisement

Rahul Gandhi tweeted, "I am not afraid of anyone in the world. I will not lean against anyone's injustice. I will conquer untruth with truth and I can endure all suffering while opposing untruth. Happy Gandhi Jayanti.
'मैं दुनिया में किसी से नहीं डरूंगा… मैं किसी के अन्याय के समक्ष झुकूं नहीं, मैं असत्य को सत्य से जीतूं और असत्य का विरोध करते हुए मैं सभी कष्टों को सह सकूं।'

गाँधी जयंती की शुभकामनाएँ।#GandhiJayanti

Advertisement

— Rahul Gandhi (@RahulGandhi) October 2, 2020
Also Read: Justice For Sister: Priyanka Gandhi at Prayer For UP Woman
Advertisement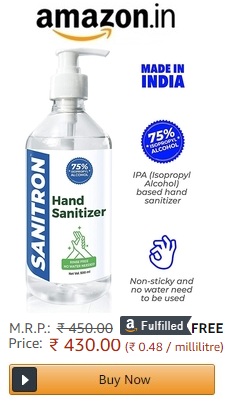 Incidents like Hathras will never be tolerated in Maharashtra: Uddhav
Exemplary punishment to those assaulting women: CM Yogi Adityanath
Earlier in a tweet, attacking Yogi Adityanath, Rahul wrote that he could not leave his loved ones alone in times of grief. Jadangal Raj's condition in UP is such that even meeting a family in mourning, the government is scared.
Advertisement

Rahul Gandhi paid homage to Mahatma Gandhi on his 121st birth anniversary. Apart from him, Congress President Sonia Gandhi, former Prime Minister Manmohan Singh, and former Union Ministers and senior Congress leaders also paid homage to him and resolved to walk the path of non-violence.
Latest News and updates, Follow and connect with us on Facebook, Twitter, and Linkedin
Get the latest updates directly on your mobile, save and send a message at +91-9899909957 on Whatsapp to start