In France, for the first time since the end of the lockdown in May, the highest number of cases was 10.6 on Thursday.
Corona has caused renewed demand for lockdowns across Europe. This consideration has begun with an increase in the number of new corona patients in European countries. Health experts say the increase in corona patients is due to the gathering of more people at social events, especially young people, and the large number of people traveling.
Advertisement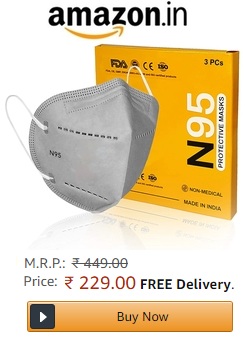 In France, for the first time since the end of the lockdown in May, the highest number of cases was 10.5 on Thursday. French Health Minister Olivier Verne said the epidemic had become very active. This cannot be ignored. We have asked the local administration to take action like lockdown at its own level. We do not want a nationwide lockdown.
However, President Emanuel Macron said just this week that people should learn to live with the coronavirus. In France, on the other hand, the number of patients admitted to the ICU has suddenly risen to 200 in the last two weeks. Britain's health secretary Matt Hancock said his country would be locked down again. The number of corona patients admitted to hospitals across Britain is growing rapidly.
Since last week, an average of 4,500 patients has been seen in Britain every day. So far, 5,81,318 patients have been found and 21,208 have died. For the first time since April, Germany has received the highest number of 3,000 new patients. Finance Minister Peter Altmeier said in a video conference with EU ministers that the epidemic was returning to Germany.
Advertisement

The situation in Europe is not the same as before. So far, 3,5,01 patients have been found in Germany and 2,50 have died. The Spanish capital is preparing for a lockdown in Madrid. There are no ICU beds left for corona patients in hospitals. Eighty-one percent of the city's hospital beds were reserved for patients. More than 11,000 cases have been filed in Spain over the past three days. The country has so far received 4,3,81 patients and 20,308 deaths.
Latest News and updates, Follow and connect with us on Facebook, Twitter, and Linkedin
Get the latest updates directly on your mobile, save and send a message at +91-9899909957 on Whatsapp to start
Advertisement