As the Ministry of Home Affairs on Saturday announced the resumption of Metro services from September 7, The Delhi Metro Rail Corporation (DMRC) on Sunday said that it will restart operations in a "calibrated manner".
Advertisement

Delhi Chief Minister Arvind Kejriwal, who had proposed that government employees be allowed to avail Metro services in the first phase, tweeted that he was "glad" that operations would restart "in a phased manner".
I am glad that metro has been permitted to start its operations from 7 Sep in a phased manner.

— Arvind Kejriwal (@ArvindKejriwal) August 29, 2020

Advertisement
The metro services in the city have been shut since March 22 due to a coronavirus (COVID-19) lockdown.
On the resumption of metro services in Delhi, DMRC Said details on usage by the general public will be shared once the Union Ministry of Housing and Urban Affairs issues the standard operating procedure (SOP).
Advertisement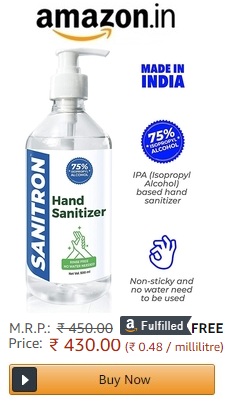 Also Read: Bali Plans to restart to International Tourism in September
Himachal Pradesh latest Lockdown rules to start Domestic Tourism
However, The Delhi Metro Rail Corporation has drawn up some guidelines based on the Standard operating procedure (SOPs) issued by the ministry in May 2020.
Advertisement

So far the DMRC has decided that tokens will not be issued and cash transactions will be completely unavailable inside the Metro system, leaving travelers with no option but to use only smart cards and credit cards, debit cards, or digital modes for making payments.
Also, every passenger undergoes thermal screening at the point of arrival, and they will have to mandatorily wear masks. Inside coaches, alternate seats will have to be left vacant and a distance of one meter will have to be maintained between two persons standing.
The Noida Metro Rail Corporation (NMRC) has also issued a statement on Saturday: "As per the latest guidelines issued by the Ministry of Home Affairs under Unlock-4, the NMRC will be resuming its services on the Aqua Line for the public from 7th September 2020, in a calibrated manner."
Latest News and updates, Follow and connect with us on Facebook, Twitter, and Linkedin
Get the latest updates directly on your mobile, save and send a message at +91-9899909957 on Whatsapp to start