Mukesh Ambani, the owner of Reliance Industries, has seen his net worth increase by about 3 percent to Rs 4.5 lakh crore. This makes him the richest man in India for the ninth year in a row. 9-year-old Mukesh Ambani has sold a good stake in his telecom and retail business, which has helped keep Reliance Industries' shares steadily strengthening.
Advertisement

Gujarat's Gautam Adani has ventured into many businesses in recent days, which has led to an increase in his wealth by about 5 percent to a total of Rs 1.50 lakh. They have climbed two places on this list of rich people. It is important to note that Gautam Adani recently got a very big project of Solv Power.
Also Read: Donald Trump blames India for death from Coronavirus, figures not true
Coronavirus Vaccine Discovered By Russia claims 1.2 billion doses booked
Advertisement

The ranking comes at a time when the economy is in dire straits due to Corona. A total of nine Indians have been included in Hurun's list with assets totaling more than Rs 1,000 crore as of August 31, 2020. Cyrus Mistry and Shapur Mistry's wealth has fallen by about 1 percent and their wealth has come down to Rs 2,000 crore.
London-based Hinduja Brothers are second on the list with a net worth of Rs 1,8,800 crore. HCL founder Shiv Nadar is third with a net worth of Rs 1,81,500 crore, Gautam Adani and his family are fourth and Wipro's Azim Premji is fifth. For the first time, founder Radhakishan Damani has made it to the top ten millionaires in the country. They are seventh on the list.
Latest News and updates, Follow and connect with us on Facebook, Twitter, and Linkedin
Advertisement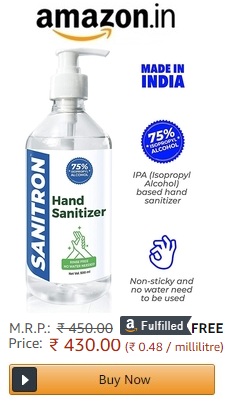 Get the latest updates directly on your mobile, save and send a message at +91-9899909957 on Whatsapp to start