Leading no-frill carrier IndiGo Airlines has announced that it will operate direct flight from Mumbai, India to Male, Maldives under the Air Transport Bubble Agreement.
Advertisement

IndiGo will operate this flight from every Thursday and Sunday starting from 15th October 2020 and will continue till 22nd October.
From Mumbai, the airline will operate 6E 8259 which will depart from Mumbai at 10:25 and will arrive at Male on 13:10
While returning from Male, 6E 8261 will depart at 14:10 and arrive at Mumbai airport at 17:10.
Advertisement

| | | | | | |
| --- | --- | --- | --- | --- | --- |
| Flight No | Sector | Dep. | Arr. | Freq. | Start & End Date |
| 6E 8259 | Mumbai-Male | 10:25 | 13:10 | …4..7 | 15 Oct to 22 Oct |
| 6E 8261 | Male-Mumbai | 14:10 | 17:40 | …4..7 | 15 Oct to 22 Oct |
From August 13th, India, and the Maldives both countries have agreed to create an "air travel bubble" to facilitate passenger traffic between the two countries.
Also Read: UAE Reopens the all 7 Regions To Foreign Visitors
Indians Can Travel To Canada, France, UK, and 11 other Countries: Check Eligibility here
Advertisement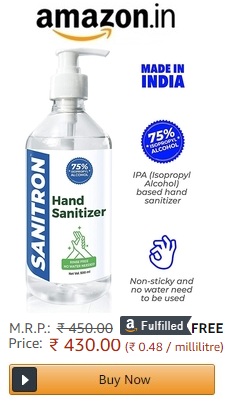 Thailand's Govt. to Offer 9 Months of Tourist Visa
Saudi Arabia bans flights to and from India due to the COVID-19 outbreak
From India to the Maldives:
Maldivian nationals/residents and foreign nationals holding valid Maldivian visas, if required;
Any Indian national. It would be for the airlines concerned to ensure that there is no travel restriction for Indian nationals to enter the Maldives before the issue of ticket/ boarding pass to the Indian passenger.
From the Maldives to India:
Indian nationals;
All Overseas Citizen of India (OCI) cardholders holding Maldivian passports, and
Foreigners (including diplomats) holding a valid visas issued by an Indian Mission in any category covered under Ministry of Home Affairs (MHA) guidelines dated 30.06.2020 as amended from time to time.
Latest News and updates, Follow and connect with us on Facebook, Twitter, and Linkedin
Advertisement

Get the latest updates directly on your mobile, save and send a message at +91-9899909957 on Whatsapp to start