China has claimed on Tuesday morning that the Indian army had crossed the Line of Actual Control (LAC). China also claimed that Indian troops fired "warning shots" at Pangong Tso Lake in eastern Ladakh, to which Chinese troops retaliated. No casualties were reported in the clashes between the Indian and Chinese forces.
Advertisement

Zhang Shuili, a spokesman for China's Western Theater Command, said that while India was provoking, India had illegally crossed the Line of Actual Control (LoC) in the Shenpao Mountains on the south bank of Pangong Tso Lake. He said Indian troops fired and threatened Chinese troops during the operation. China claims India is responsible for the border situation. India is working to increase regional tensions.
China has accused India of gross violations of the agreement between the two countries, blaming it for working to escalate regional tensions and calling it an act of provocation that leads to misunderstandings. Zhang Shuili immediately requested the Indian side to stop this dangerous game and asked the Indian troops to return to their border. He also called for an investigation into the incident and for action to be taken against the soldiers who fired the shots so that such incidents do not happen again. However, India did not respond to a request for comment.
Biggest story right now in India is that of fluid developments at LAC between India & China. Firing taking place first time in 45 years. Chinese Communist regime threatening India. And New Delhi giving it back. Ignoring the biggest story is unpardonable. Soldiers deserve better.

Advertisement

— Aditya Raj Kaul (@AdityaRajKaul) September 8, 2020
China's Government official spokesman, the Global Times, said in a written report on the incident, "The Indian army has again illegally crossed the LAC in the Shenpao Mountains on the south bank of Pang Tso Lake," a spokesman for the PLA's Western Theater Command said. Chinese Defense Minister and Indian Defense Minister Rajnath Singh recently met in Russia. At their meeting, everyone thought that the border dispute would be resolved to some extent, but at that meeting, the Chinese defense minister warned India that China would not give up any land to India. And many think that this will create new conflicts.
Advertisement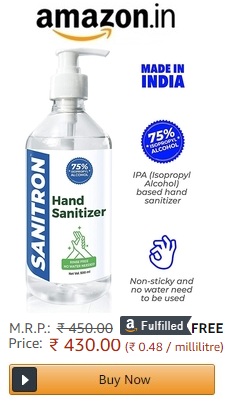 India and China have been at a standstill since April-May over Chinese military border violations in several areas, including the Finger Region, Galvan Valley, Hot Springs, and Kangrung Nala. The situation worsened on June 15 when 20 Indian soldiers were killed in a violent clash with Chinese troops in the Galwan Valley. Despite repeated discussions, no solution was found. In a word, war is raging on the Ladakh border. War can break out at any moment.
In 1975, weapons were last fired on the LAC, when 4 Assam Rifles soldiers were killed near Tawang.

On Monday, after 45 years, China and India exchanged fire again. Both sides fired in the air; there were no casualties. But this is clearly going downhill.https://t.co/HBwA9KpRun

Advertisement

— Ajai Shukla (@ajaishukla) September 9, 2020
Latest News and updates, Follow and connect with us on Facebook, Twitter, and Linkedin
Get the latest updates directly on your mobile, save and send a message at +91-9899909957 on Whatsapp to start