Have you ever wanted to live in an igloo amid the snow-capped mountains? Sure, many of you may have thought about it but dropped the plan thinking that a trip to Greenland or other Arctic regions was a matter in the distant future. But now the long wait is over, people, because India just got its first igloo hotel!
Yes, we're excited too.
These amazing frosty lodgings have been built in Himachal Pradesh, few kilometres away from central Manali.
Manali Igloo Stay is owned by Vikas Kumar and Tashi Dorje of Keylinga Himalayan Adventures, a winter-sport and travel company that offers ski courses and organises treks.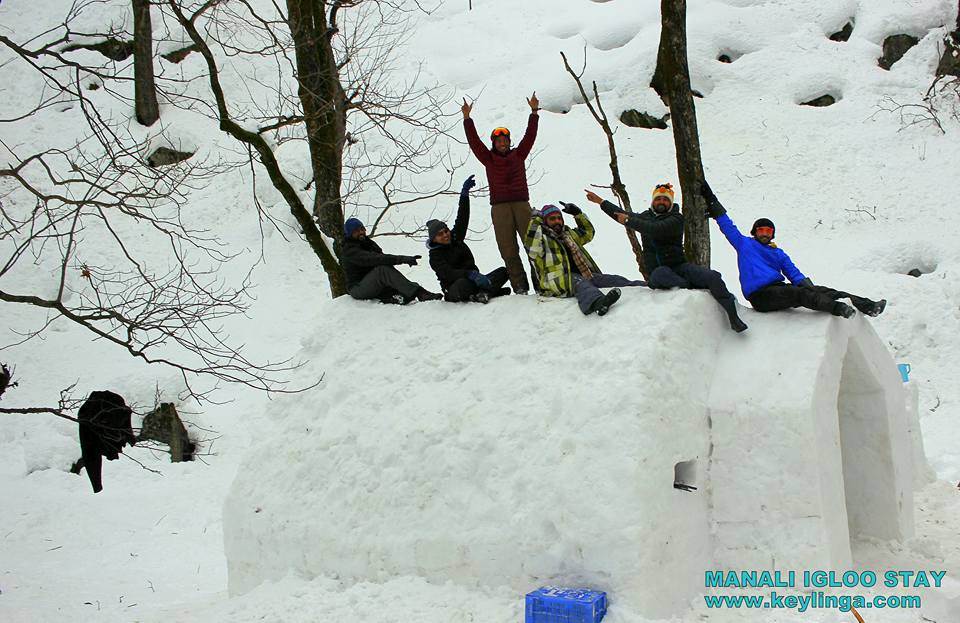 Don't worry even if you can't secure a reservation, visitors can still spend a day at the campsite with various winter activities.
The duo started this one-of-its-kind hotel in India only recently and so far has built two fully functional igloos. But hurry up, as February is the last month this year for you to experience this unique concept. Unless extreme winter comes calling soon late-2017.
And to make it even more exciting, the duo have clubbed it with they do best – along with the stay, visitors can opt for various winter activities like skiing, tube sliding, snow sledging and even build their own igloo!
One night stay on a twin-sharing basis, including equipment for snow activities, will make you lighter by Rs 5,600 per head. The hotel also provides warm feather sleeping bags with extra fleece and a thick foam mattress, just to make sure you are all comfy and cosy. And travellers who are not into adventure sports can opt for their stay at Rs 4,600 for a single night. People can spend up to two nights at an altitude over 2,700m, for Rs 6,800 per head. And don't worry if you don't get a reservation, then you can simply enjoy a day at the igloo camp filled with winter activities and fun all for Rs 2,700.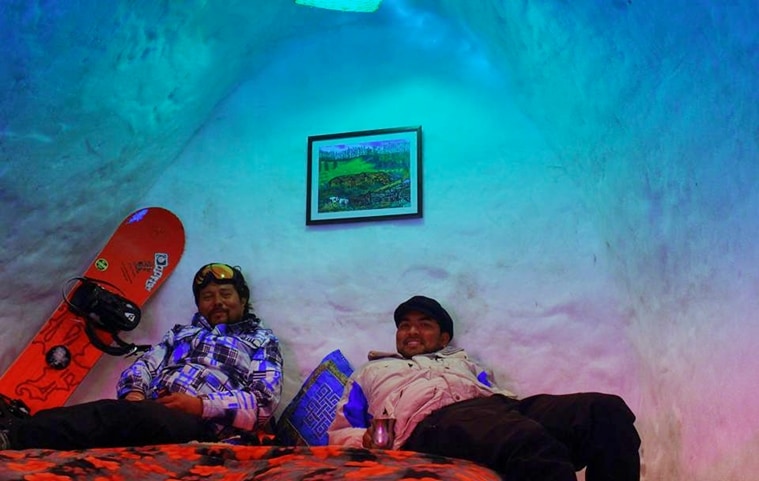 The temperature at the high altitude is below freezing point. Thus, it is advised to take extra warm clothes to be safe.
One can travel in their own car or avail the facility provided by them for some extra charges, but in case you decide to take your car, a special permit is needed to drive up to such high altitude. To reach the place, one has to travel to Sethan Village near Manali through a car followed by a 20 minutes trek to the camp site.
Check out the Manali Igloo Stay here.
So, pack your warm clothes book your tickets to Manali soon!