Premier League-West Ham reach top four after defeating Wolverhampton:  On the back of a superb game by Jesse Lingard, he defeated Wolverhampton 3–2 in the West Ham English Premier League (EPL) football tournament, defeating big teams such as Liverpool, Tottenham and Chelsea to reach fourth place. Gone.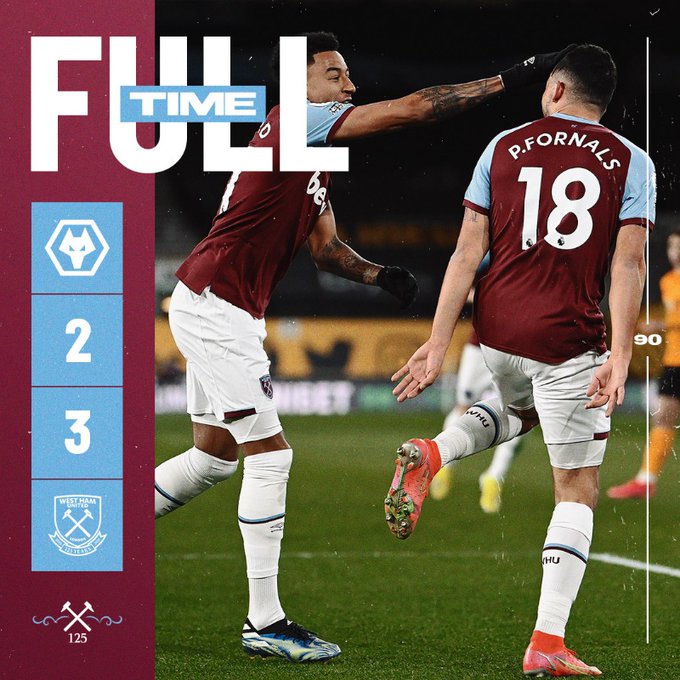 Two of the team's best players, Michel Antonio and Declan Rice, were injured during the match which would make them struggle to stay at this position.
Midfielder Lingard scored a goal to help Jarrod Bowen.
Lingard, who came to Manchester United from Manchester United in February, scored six goals in eight matches.
Pablo Fornals scored another goal for West Ham, leading his team 3–0 in the 38th minute of the match. Leander Dandonaker and Fabio Silva scored goals for Wolverhampton.
In another league match, Crystal Palace played a 1–1 draw in the 86th minute against Everton.

Latest News and updates, Follow and connect with us on Facebook, Twitter, and Linkedin
Get the latest updates directly on your mobile, save and send a message at +91-9899909957 on Whatsapp to start