Luck started favoring her after actress Shradha Sharma changed her name to Shradha Rani Sharma: "If anyone is hurt due to my behavior, then I apologize to them" – Shradha Rani Sharma
Glamorous, sexy, and versatile talented actress Shradha Sharma done 'Suno Har Dil Kuch Kehta Hain' on Sahara One, 'Saarthi' & 'Har Shakha Pay Ullu Baitha Hai' on Star Plus, 'Comedy Classes ' on Life OK, 'Neeli Chatriwale' on Zee TV, ' Big Boss season 5', 'Emotional Atyachar' etc and played a lead role in many hit serials and made his own identity, apart from three Kannada films 'Jeeva', 'Jai Ho' and 'Aniveshi'. She has also starred in a Tamil film 'Maiyum Kunte'.  Now after doing this, she has now changed her name from Shradha Sharma to Shradha Rani Sharma. About this, Shradha says, "I have done this at the behest of an astrologer. My full name was Shradha Rani Sharma, but I made it short.  But he said that if I write my full name, then it will be lucky for me and I will get more fame. After changing my name many things in my life became better and I got more confidence."
Shradha Rani Sharma is a good actress as well as a good dancer, she has done stage shows all over the world like New York, New Jersey, Chicago, Paris, Dubai, Sri Lanka, Surinam, Guyana besides India.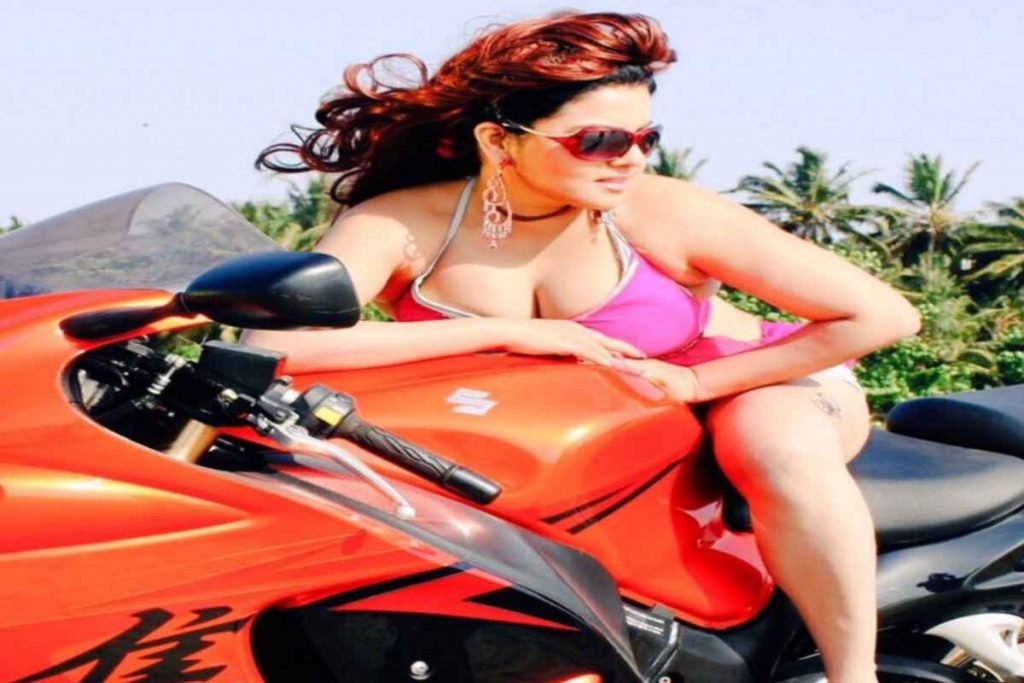 She has signed for the OTT platform as the lead heroine of a suspense thriller film, for which she will be going to Hyderabad soon for the shooting.  Soon after the shooting, it will be announced by the producer through a press conference. She says, "Nowadays I am signing movies or shows after evaluating its subject and content carefully, now I have to achieve a different position in life. I want to do a strong role not for money but for the satisfaction of the artist inside me."
Shradha says to her audience, "We all saw very bad times in Corona. We all survived a deadly situation and now we have to make a new beginning, which should be better. My best wishes to everyone."
She wants to give a message to all the people associated with her. Shradha Rani Sharma says, "I would like not to repeat my mistakes which I did in my life. I want to live a good and peaceful life. If I have ever done bad to someone or if anyone has been hurt due to my behavior then I apologize to everyone. I will try that no one gets hurt because of me. Corona has taught me a lot and made me a better person."
Also Read: Top 10 Richest Bollywood Actress 2022, Priyanka Chopra Top in the list
Latest News and updates, Follow and connect with us on Facebook, Twitter, and Linkedin.
Get the latest updates directly on your mobile, save and send a message at +91-9899909957 on Whatsapp to start.