IPL 2021-How to watch FREE Online IPL matches and Live Streaming:  Vivo Indian Premier League 2021 Season 14 will start from 9th April 2021. The fans can watch the live streaming and broadcast of IPL on Star Sports Network and Hotstar, the Official broadcast partner of the Indian Premier League.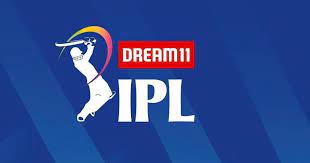 Hotstar is offering the plan 399 rs per month and 1499 yearly.
Vodafone, Jio, and Airtel are also offering plans so that the customers watch the IPL.
Starsports is broadcasting the IPL 2021.
The afternoon match will start at 3:30 pm and the evening match will start at 7:30 pm.
IPL 2021 Full Schedule:
| | | | |
| --- | --- | --- | --- |
|  Date |  Match | Time | Venue |
| April 9, Friday | Mumbai Indians vs Royal Challengers Bangalore | 7:30 PM | Chennai |
| April 10, Saturday | Chennai Super Kings vs Delhi Capitals | 7:30 PM | Mumbai |
| April 11, Sunday | Sunrisers Hyderabad vs Kolkata Knight Riders | 7:30 PM | Chennai |
| April 12, Monday | Rajasthan Royals vs Punjab Kings | 7:30 PM | Mumbai |
| April 13, Tuesday | Kolkata Knight Riders vs Mumbai Indians | 7:30 PM | Chennai |
| April 14, Wednesday | Sunrisers Hyderabad vs Royal Challengers Bangalore | 7:30 PM | Chennai |
| April 15, Thursday | Rajasthan Royals vs Delhi Capitals | 7:30 PM | Mumbai |
| April 16, Friday | Punjab Kings vs Chennai Super Kings | 7:30 PM | Mumbai |
| April 17, Saturday | Mumbai Indians vs Sunrisers Hyderabad | 7:30 PM | Chennai |
| April 18, Sunday | Royal Challengers Bangalore vs Kolkata Knight Riders | 3:30 PM | Chennai |
| April 18, Sunday | Delhi Capitals vs Punjab Kings | 7:30 PM | Mumbai |
| April 19, Monday | Chennai Super Kings vs Rajasthan Royals | 7:30 PM | Mumbai |
| April 20, Tuesday | Delhi Capitals vs Mumbai Indians | 7:30 PM | Chennai |
| April 21, Wednesday | Punjab Kings vs Sunrisers Hyderabad | 3:30 PM | Chennai |
| April 21, Wednesday | Kolkata Knight Riders vs Chennai Super Kings | 7:30 PM | Mumbai |
| April 22, Thursday | Royal Challengers Bangalore vs Rajasthan Royals | 7:30 PM | Mumbai |
| April 23, Friday | Punjab Kings vs Mumbai Indians | 7:30 PM | Chennai |
| April 24, Saturday | Rajasthan Royals vs Kolkata Knight Riders | 7:30 PM | Mumbai |
| April 25, Sunday | Chennai Super Kings vs Royal Challengers Bangalore | 3:30 PM | Mumbai |
| April 25, Sunday | Sunrisers Hyderabad vs Delhi Capitals | 7:30 PM | Chennai |
| April 26, Monday | Punjab Kings vs Kolkata Knight Riders | 7:30 PM | Ahmedabad |
| April 27, Tuesday | Delhi Capitals vs Royal Challengers Bangalore | 7:30 PM | Ahmedabad |
| April 28, Wednesday | Chennai Super Kings vs Sunrisers Hyderabad | 7:30 PM | Delhi |
| April 29, Thursday | Mumbai Indians vs Rajasthan Royals | 3:30 PM | Delhi |
| April 29, Thursday | Delhi Capitals vs Kolkata Knight Riders | 7:30 PM | Ahmedabad |
| April 30, Friday | Punjab Kings vs Royal Challengers Bangalore | 7:30 PM | Ahmedabad |
| May 1, Saturday | Mumbai Indians vs Chennai Super Kings | 7:30 PM | Delhi |
| May 2, Sunday | Rajasthan Royals vs Sunrisers Hyderabad | 3:30 PM | Delhi |
| May 2, Sunday | Punjab Kings Vs Delhi Capitals | 7:30 PM | Ahmedabad |
| May 3, Monday | Kolkata Knight Riders vs Royal Challengers Bangalore | 7:30 PM | Ahmedabad |
| May 4, Tuesday | Sunrisers Hyderabad vs Mumbai Indians | 7.30 PM | Delhi |
| May 5, Wednesday | Rajasthan Royals vs Chennai Super Kings | 7.30 PM | Delhi |
| May 6, Thursday | Royal Challengers Bangalore vs Punjab Kings | 7.30 PM | Ahmedabad |
| May 7, Friday | Sunrisers Hyderabad v Chennai Super Kings | 7.30 PM | Delhi |
| May 8, Saturday | Kolkata Knight Riders v Delhi Capitals | 3.30 PM | Ahmedabad |
| May 8, Saturday | Rajasthan Royals v Mumbai Indians | 7.30 PM | Delhi |
| May 9, Sunday | Chennai Super Kings v Punjab Kings | 3.30 PM | Bengaluru |
| May 9, Sunday | Royal Challengers Bangalore v Sunrisers Hyderabad | 7.30 PM | Kolkata |
| May 10, Monday | Mumbai Indians v Kolkata Knight Riders | 7.30 PM | Bengaluru |
| May 11, Tuesday | Delhi Capitals v Rajasthan Royals | 7.30 PM | Kolkata |
| May 12, Wednesday | Chennai Super Kings v Kolkata Knight Riders | 7.30 PM | Bengaluru |
| May 13, Thursday | Mumbai Indians v Punjab Kings | 3.30 PM | Bengaluru |
| May 13, Thursday | Sunrisers Hyderabad v Rajasthan Royals | 7.30 PM | Kolkata |
| May 14, Friday | Royal Challengers Bangalore v Delhi Capitals | 7.30 PM | Kolkata |
| May 15, Saturday | Kolkata Knight Riders v Punjab Kings | 7.30 PM | Bengaluru |
| May 16, Sunday | Rajasthan Royals v Royal Challengers Bangalore | 3.30 PM | Kolkata |
| May 16, Sunday | Chennai Super Kings v Mumbai Indians | 7.30 PM | Bengaluru |
| May 17, Monday | Delhi Capitals v Sunrisers Hyderabad | 3.30 PM | Kolkata |
| May 18, Tuesday | Kolkata Knight Riders v Rajasthan Royals | 3.30 PM | Bengaluru |
| May 19, Wednesday | Sunrisers Hyderabad v Punjab Kings | 3.30 PM | Bengaluru |
| May 20, Thursday | Royal Challengers Bangalore v Mumbai Indians | 3.30 PM | Kolkata |
| May 21, Friday | Kolkata Knight Riders v Sunrisers Hyderabad | 3.30 PM | Bengaluru |
| May 21, Friday | Delhi Capitals v Chennai Super Kings | 7.30 PM | Kolkata |
| May 22, Saturday | Punjab Kings v Rajasthan Royals | 7.30 PM | Bengaluru |
| May 23, Sunday | Mumbai Indians v Delhi Capitals | 3.30 PM | Kolkata |
| May 23, Sunday | Royal Challengers Bangalore v Chennai Super Kings | 7.30 PM | Kolkata |
| May 25, Tuesday | QUALIFIER 1 | 7.30 PM | Ahmedabad |
| May 26, Wednesday | ELIMINATOR | 7.30 PM | Ahmedabad |
| May 28, Friday | QUALIFIER 2 | 7.30 PM | Ahmedabad |
| May 30, Sunday | FINAL | 7.30 PM | Ahmedabad |
Latest News and updates, Follow and connect with us on Facebook, Twitter, and Linkedin
Get the latest updates directly on your mobile, save and send a message at +91-9899909957 on Whatsapp to start