Dream11 has won the title sponsorship for Indian Premier League (IPL) 2020. The Board of Control for Cricket in India (BCCI) has awarded the title sponsorship rights for IPL 2020 to Fantasy sports platform Dream11.
Advertisement

The Indian Premier League Season 13 will start the UAE from September 19 to November 10.
Dream 11 has won the deal for Rs 250 crores to replace Vivo and now the Dream11 IPL for the IPL Season 13.
Also Read: CPL 2020 LIVE : Full Schedule, Live Streaming, Venue, Squads, Date and Timings
Advertisement

The BCCI had earlier announced Companies with a turnover of over Rs 300 crores will be allowed to bid for the rights which are available for the period from August 18, 2020 to December 31, 2020.
Multinational Group Tata Sons were considered the frontrunners while digital education technology platforms Byju's and Unacademy also in the race.
Dream11 won the IPL 2020 title rights on the strength of their financial bid of Rs. 250 Cr. and other were Unacademy (210 crores), Tatas (180 crores) and Byju's (125 crores).
Advertisement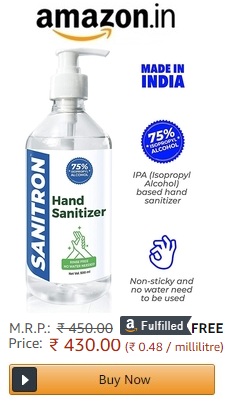 ?Dream 11 becomes IPL 2020 sponsor

?Tancet- a Chinese company- is one of Dream 11's biggest investor($100 mn)

?Patriotic BCCI had said it won't dump the chinese. It has picked Dream11 over Tata

Advertisement

?IPL in Dubai & Dream 11 as sponsor, a dream come true for gamblers & fixers ?

— Saahil Murli Menghani (@saahilmenghani) August 18, 2020
Top-3 Bids for #IPL2020 title rights
1. Dream XI – INR 222 crore
2. Byjus – INR 201 crore
3. Unacademy – INR 171 crore

Details: https://t.co/JIe55jAhYa https://t.co/W48wlSm7VS

— Cricbuzz (@cricbuzz) August 18, 2020
According to a report, The fans can watch the upcoming 13th season of the Indian Premier League (IPL) 2020 on digital platforms. Unlike the previous editions, IPL 2020 will not be streamed on Disney+Hotstar VIP.
In a major strategic shift in its OTT business model for IPL, Star India has decided to move LIVE streaming from Disney+ Hotstar to the paid platform Disney+ Hotstar Premium. As a result, the fans will have to shell out either ₹ 498 on account of the premium for the two-month duration of the league or ₹ 1,499 as the annual subscription.
The decision to move IPL 2020 streaming to premium account will see a a major fall in the digital audience of the cash-rich league. However, Star India is prepared to take the hit to increase the subscription-based business of its premier OTT service. Last year, the IPL had registered a cumulative 300 million viewers on Hotstar.
Latest News and updates, Follow and connect with us on Facebook, Twitter and Linkedin
Get the latest updates directly on your mobile, save and send a message at +91-9899909957 on Whatsapp to start.