Indian Cricket Fans consider cricket as a religion and worship the players like God. Players from all over the world who come to play in India are given a lot of respect-
Indian Cricket Fans consider cricket as a religion and worship the players like God. Players from all over the world who come to play in India are given a lot of respect. At the same time, if Indian players also go to any corner of the world, they are welcomed very warmly.
However, there are some occasions on the cricket field, when the players of Team India get to see some confrontation with the players of the opposition team. Many deep disputes also took place on some occasions. In this episode, some players showed so much aggression against the team that they became villains for Indian fans. Which Indian fans hate a lot.
5 big players that Indian fans hate
1. Andrew Symonds
Australia's legendary player Andrew Symonds understood Indian bowlers very well. That is why his record against the Indian team has also been very good. Symonds and controversies have always had a close relationship. He has often been found clashing with the opposition players on the field. Like his batting, his behavior was also very aggressive.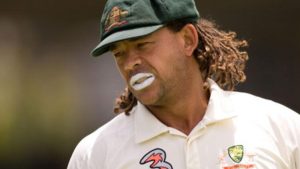 In this episode, he also clashed with Indian players on some occasions. Some of these controversies became so deep that, in the eyes of Indian fans, Symonds became a villain forever.
During the Australian tour of 2007 between Andrew Symonds and Harbhajan Singh, the Monkeygate controversy created a buzz around the world. Due to this, Indian fans do not like Andrew Symonds at all.
2. Ricky Ponting
Australia's great captain and legendary batsman Ricky Ponting is also included in the list of players who do not like Indian fans at all. One, because of his excellent record against the Indian team and his aggressive attitude on the field regarding Team India, he was not liked at all among Indian fans.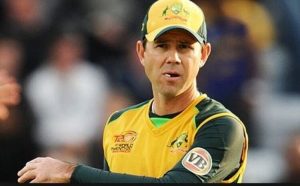 There were many occasions when Ricky Ponting had crowded with Indian players on the middle ground during the match against India. Seeing the kind of aggressive attitude Ricky Ponting used on the field, there is a lot of hatred for him among the Indian fans.
3. Andrew Flintoff
The great all-rounder of the English team, Andrew Flintoff, has been found misbehaving with Indian players on the field several times. First of all, he took off his T-shirt in the middle ground after winning an ODI match against the Indian team in the year 2002. To which Sourav Ganguly won the final match of the 2003 tri-series by waving his T-shirt on the balcony of Lord's.
Andrew Flintoff was also seen clashing with Yuvraj Singh in India vs England match during the ICC T20 World Cup 2007. Yuvraj did not take long to repay its loan. In response, he hit 6 sixes in the very next over of Stuart Broad. Indian fans do not like Flintoff at all.
4. Javed Miandad
Former Pakistan captain Javed Miandad comes at the top of the hit list, which Indian fans hate a lot. Like the rest of the players, he has undoubtedly had a great record against Team India. But his actions on the field against the Indian team have hurt the Indian fans a lot.
Javed Miandad was found many times teasing Indian players by imitating them on the field. At the same time, once he had even said that after the retirement of Sachin Tendulkar, people would forget him.
5. Mushfiqur Rahim
Indian fans also hate Bangladesh's experienced wicket-keeper batsman Mushfiqur Rahman a lot. Mushfiqur Rahim is not liked by the Indian fans at all due to his onfield behavior.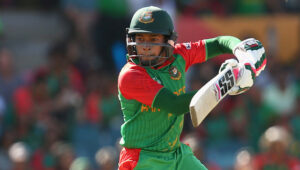 Mushfiqur Rahim played an important inning against India in the 2007 World Cup and showed him the way out of the tournament. At the same time, when India lost in the semi-finals in the 2016 T20 World Cup, he expressed happiness over India's defeat. Not only this, but he also did a serpent dance after India's defeat in the 2018 Nidahas Trophy, which Indian fans have not forgotten even today.
Also Read: These 4 Pakistani Cricketers have lost their hearts on Indian beauty, one settled in India to get married
Latest News and updates, Follow and connect with us on Google News, Facebook, Twitter, and Linkedin.
Get the latest updates directly on your mobile, save and send a message at +91-9899909957 on Whatsapp to start.